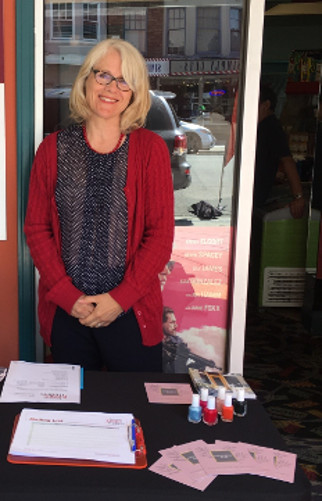 Thank you for your support this year. I can't adequately express how much it means to have you on my team. I think of each of you constantly, when I have a win, when I am discouraged and when I am pressing forward. Your faith has definitely helped cheer me on!
Here a few updates I'd like to share with you:
Because Justice Matters – 
The crowning achievement of Q2 was planning and hosting an amazing fundraiser for BJM. The theme was CREATED, a reminder that as image-bearers of God, we were designed to co-create with Him. The event celebrated what we have seen first-hand in our work at BJM, the powerful impact of creativity to build community, release dreams and bring about healing and restoration.
Guests were surprised and delighted by a dazzling array of cuisine, experiences and performances.  I couldn't have been more excited and pleased, except ….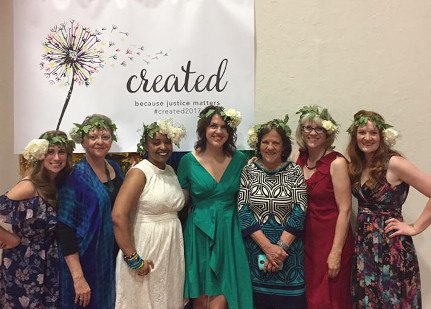 Nail Day remains my passion – 
Each Monday, God shows up in the form of needed volunteers, supplies and graciousness. Just this week, a gal that I encountered on the street nearly a year ago came in for fellowship and a manicure. "Do you remember me? We talked a while ago. You invited me to come." She was shy and tenuous at first. But as she became more comfortable, I could see that she was amazed at being immediately loved and accepted, not only by the Nail Day team, but by the other guests.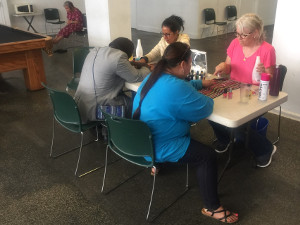 Immanuel Prayer Going Strong – 
Dave and I attended a Presenters' Training in April and the Immanuel City Leaders gathering in May, with Pastor Patti, Dr. Karl, and practitioners from around the world.  Our shirts playfully expressed a reminder for those who think Immanuel Prayer is "just another tool in the tool belt for inner healing." Dave and I love sharing this wonderful opportunity to have a closer walk with the Lord. We are planning to conduct our first beginning seminar in the fall, so stay tuned.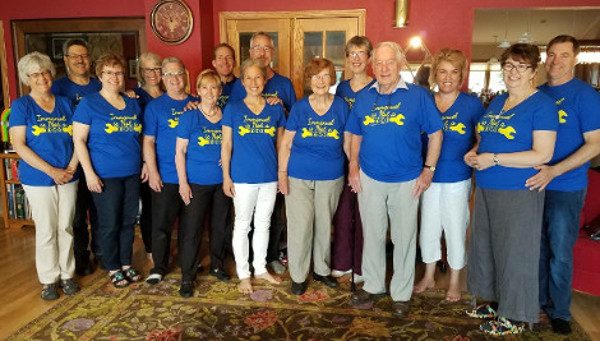 Thank you for partnering with me on this journey!  My work with BJM and Immanuel SF depends on your prayers and generosity.  

 

If you have not already done so, please prayerfully consider becoming a monthly supporter today!
I am here for you, so let me know if you have any questions, or would like to connect – especially if you'd like prayer.
Much love, 
Malia