For Nail Day Christmas 2018, we asked for a Christmas Feast. Not our typical Nail Day fare: crackers, cheese, and birthday cake. But a feast. To celebrate the birth of Hope, the birth of our Savior and our King.
Volunteers signed up to help serve. The Ellis room was adorned with cheerful lights and pretty decorations brought by a thoughtful volunteer. The atmosphere was charged with joyful expectation. But the feast. Who would answer the call we put out to a few of our faithful ministry partners?
The feast as delivered that day by the Women of Moraga Valley Presbyterian Church. Ham, turkey, soft rolls. Apple cider. And the dessert? Home-made pies. Not one type, not two, but five flavors. Pumpkin, Apple, two types of Berry, Pecan. Real whipped cream. Candy canes to stir mochas made to order.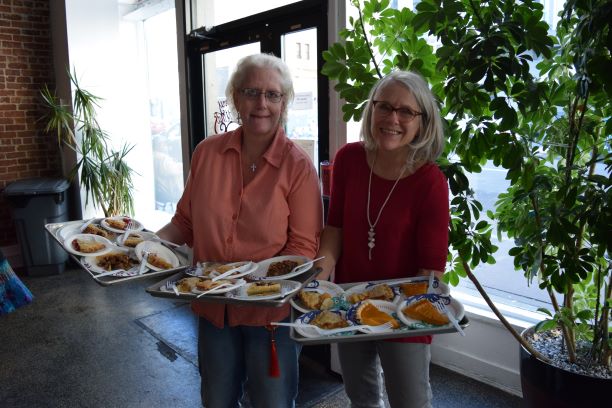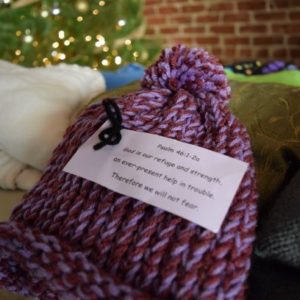 Ladies were delighted by our annual gift bazaar, which featured winter clothing, socks, gloves, and hats gathered throughout the winter by kind-hearted BJM friends who know how hard it is for our ladies to stay warm. Gifts for every guest, because at this the darkest time of the year, every woman needs to experience what it feels like to be seen, cared for, and remembered.
That morning, I wrote a mini-sermon. Christmas, the most wonderful time of the year, also brings up feelings of loss, loneliness, and disappointment. Due to difficult life circumstances, many of our ladies are separated from the families, their kids. And her am I, someone who has everything by comparison, and yet I too was struggling with feelings of despair. The darkest time of the year.
I shared my talk with Lynae and Julia and Ruthie. Is it too painful? Is it too bleak? Do we need to put a bow on Christmas and smile like everything is okay, or do we acknowledge the pain and invite Jesus in?
They encouraged me to bring the message to our guests. And of course, I tried to get out of it – it's too noisy, no-one wants to listen.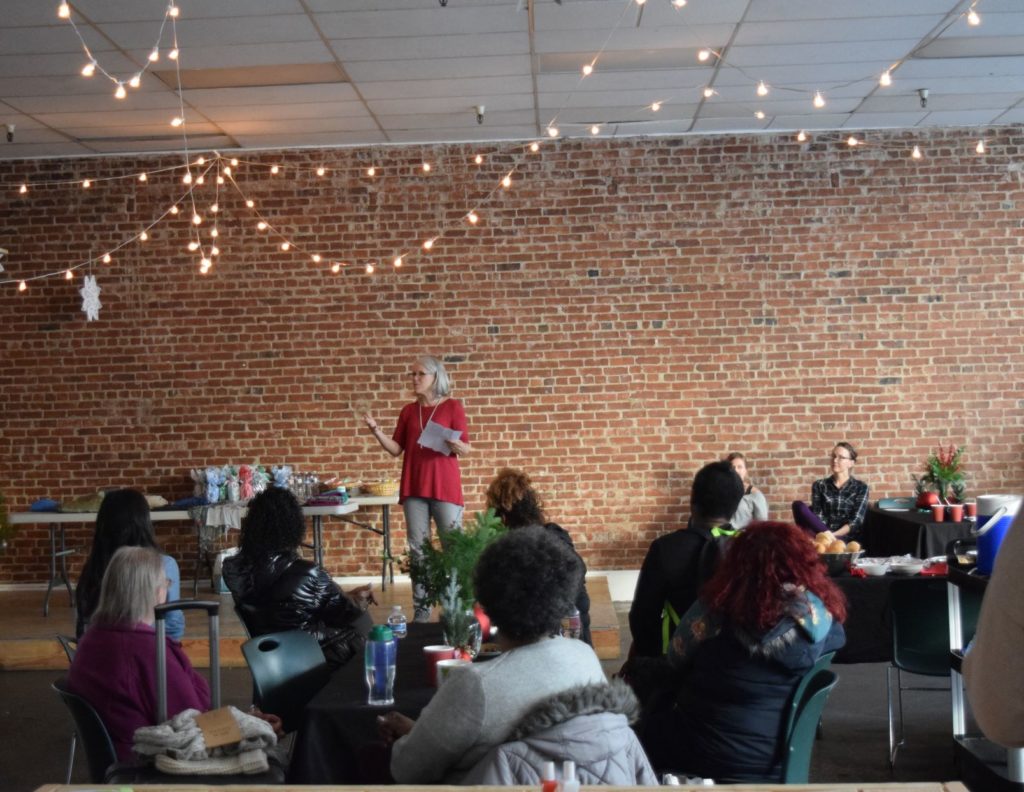 And then a hush fell over the room as I started speaking. Heads nodded. Together, we were real about our feelings, and real about our need for the Light of the World to come into our stories. And then, we had pie. And gifts, and laughed. And were all the more merry and bright. Immanuel, God with Us.