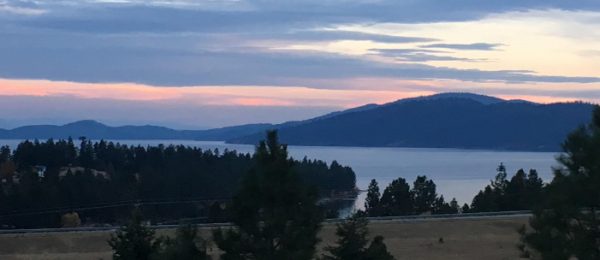 BJM Recruiting with Ruthie in Montana
In October, Ruthie and I traveled to the YWAM Montana base to recruit staff and interns for BJM.  Indescribable color was ablaze everywhere – red, yellow, amber, emerald and forest green. Nestled in a valley literally across from Flathead Lake, the beauty was overwhelming.
The possibility was almost unimaginable. Out of this pristine place, so close to God's original plan for His creation, young women could be called to serve in the radically fallen urban heart of San Francisco's Tenderloin.
Ruthie spoke to hundreds of ministry students, some studying the Bible, others dance and worship arts. All fresh-faced, flushed with the call of God on their lives. Most just starting out, not sure where the journey would take them. Would it lead to San Francisco and BJM?  Seeds were planted and we continue to pray. We faithfully did the sowing. Only God does the growing.
It was a privilege to travel with and support Ruthie on this trip. Always, in my opinion, a powerful speaker, I never tire of hearing her story, how she stepped out in faith to start a ministry to specifically address the needs of vulnerable women and girls.
Arriving back in SF, my Lyft driver took me across Market through the heart of city, past throngs of addicted, disoriented, displaced men and women. It was a shocking contrast to the beauty of Montana. But I knew I was home.