yay
exclamation, informal
expressing triumph, approval, or encouragement
Last season, I went through a painful crisis of faith. Our women's Nail Day outreach was moving from weekly to monthly. This BJM ministry had become central to my life. Caring for women who experience poverty, isolation and rejection, I had seen God's faithfulness each and every week!  In the face of desolation and lack, He had proven to be the God of More Than Enough. Not only was I concerned for our Nail Day guests, I was secretly terrified that distance could set in and He and I would somehow lose each other.
Underneath this preposterous proposition, was the fear that if I was not doing enough, He would take His presence away!
Through His grace, this lie was replaced by the truth about God's character. There is no variation in Him, no diminishing of His care. He never withholds His love. His Spirit is a gift to us that never is withdrawn. And He actually had an upgrade planned for Nail Day, something better and more comprehensive than before.
Now, at our monthly Nail Day, we celebrate birthdays, with cake and lavish snacks. Yes, you can have as many pieces of chocolate cake or crackers and cheese as you want! Because He is still the God of More than Enough.
By going to a monthly format, we've had no shortage of AMAZING volunteers – at the art table, giving manicures, playing card games, serving refreshments, hearing stories and praying. The excitement of serving alongside these sisters has refreshed my soul. Instead of feeling spent or exhausted, I have felt buoyant with gratitude and hope. Long-term friendships with our women remain, established over years. And new women have joined us, as we've been freed up to extend our fliers and outreach to previously unreached women in SROs and adjacent Tenderloin streets.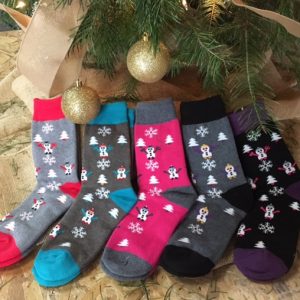 Our next Nail Day outreach on December 4th will be a Christmas Party for our women with beautiful holiday festivities: music, gifts, refreshments. Christ will be in our midst. He always knows how to find us.