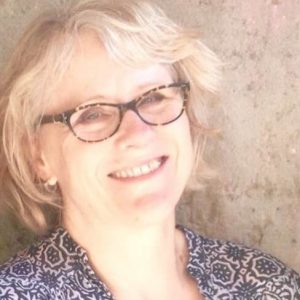 From BJM Intern to Full-time Staff
I joined Because Justice Matters as an intern February of 2016. Called out of a corporate career focused on people-pleasing, were performance was the only measure of a person's value, I came to BJM humbled, and hungry to learn. Even though it was unknown territory, I was confident that BJM was exactly where the Lord wanted me.
Coming to BJM was not merely the opportunity to transfer business skills to benefit the non-profit arena.  BJM was and is an invitation, from God, to experience His heart and learn His ways. His heart is to care for the marginalized, the widows and orphans, to do justice.
Many of the women in the Tenderloin whom we serve and share life with are as unseen, and uncared for today as they were in Jesus' culture, during ancient times. Most are without husbands, without children to take them in, and without livelihood. Many are dealing with isolation, depression, substance abuse and persistent health concerns. They have experienced violence, sexual abuse, exploitation and other trauma.
BJM provides them with a safe place for healing through friendship and fellowship. Through Christ-centered community, relationships are forged, building the faith and self-esteem needed for self-care, and the steps needed for positive change.
In the past year with BJM, I have learned that part of God's plan is for us to depend on Him.  BJM operates strictly on donations from churches and individuals. All staff members relying on personal support. This means they (we) depend on God to provide through the generosity of others in order that this work continues.
We look to Him as we labor, knowing that He is the One who provides. It is His goodness that never changes, from where we draw strength and confidence as we do more than we could in the natural. He is the God of always enough.
On the one year anniversary of joining BJM, here is the crux of how my own life has changed:
My concept of God the Father has changed. He cares for me. He hears my prayers.
He loves me because He loves me, not for what I can do for Him or for the broken world (what an absurd idea).
His unconditional love is what strengthens me to stand with other hurting, broken people.
As He deepens my faith, my faith encourages hope and faith in others. This encouragement is my life's mission. One beggar showing another sister where she found bread. The Bread of Life.