Immanuel Practicum is a prayer ministry centered on intimacy with Jesus, developed by Patti Velotta, Pastor Emeritus of Calvary Way International Fellowship. Outlined in her simple and easily accessible book, Immanuel , A Practicum, this practice is based on thousands of hours of biblical study, and personal experience. Pastor Patti  works directly with Dr. Karl Lehman, the Christian psychologist who originated the Immanuel Approach and continuously adds to the abundant research of how brain science and biblical truth come together in Immanuel Prayer.
Immanuel prayer is considered the safest and most effective way for lay people to establish a living, interactive connection with Jesus as the source of personal healing and intimacy. It is not complicated and can be easily taught and experienced. Immanuel Practicum is shared world-wide throughout a variety of denominations. In fact, Immanuel Practicum has been an invaluable healing resource for people of diverse cultures, including those who have who have experienced extreme trauma, whether in South America, Africa, the Middle East, Southeast Asia, and here in San Francisco. Immanuel, God is with us, is everywhere!
About Us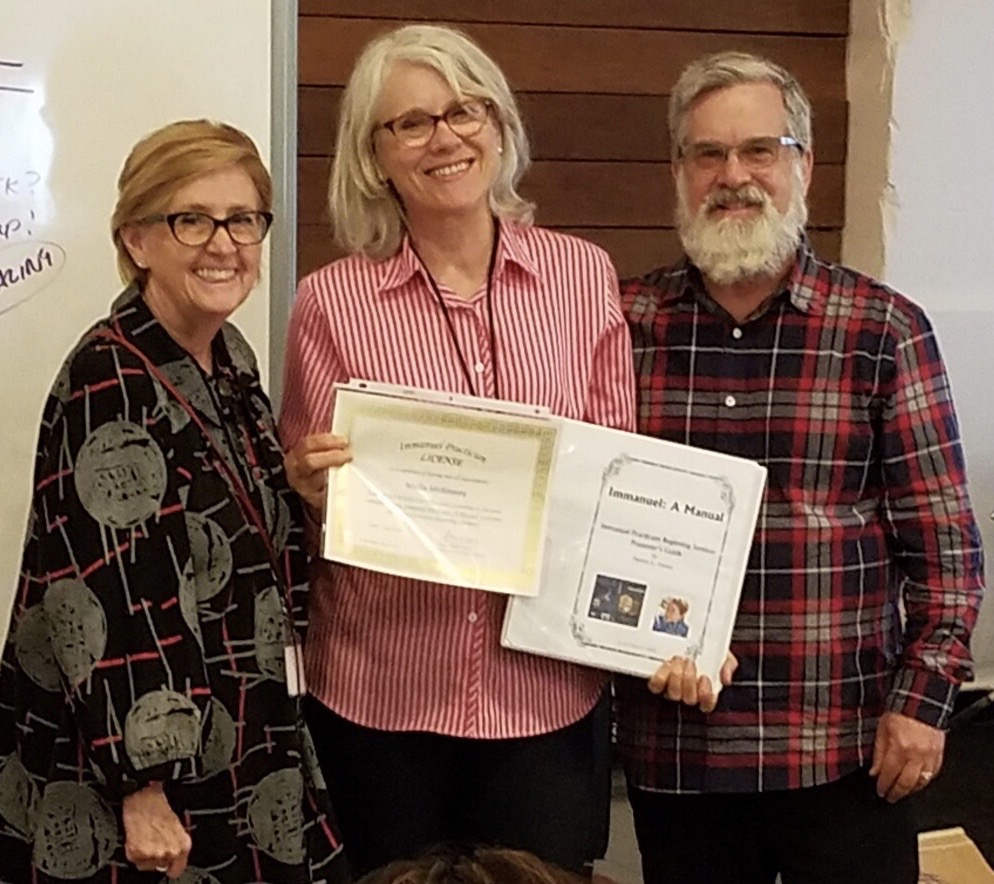 My husband David McKinney are both certified Proficient Immanuel Prayer Coaches, and have been recognized by Pastor Patti as City Leaders for Immanuel Practicum in San Francisco.
Through this ongoing journey of learning and experience, we have become prayer evangelists, dedicated to growing in our understanding of Jesus' true character as Immanuel, Christ with us.
Since joining Pastor Patti and her leadership team in 2015, we've hosted numerous Immanuel Practicum trainings in San Francisco, while continuing to advance our own skills as trainers, coaches and facilitators. An important prerequisite for leadership in this ministry is the commitment to pursing our own personal healing through regular Immanuel sessions, which we do with diligence.
Immanuel Prayer is a vibrant ministry that must be shared! It's not enough to know it and to practice it. In 2022, we plan to offer introduction and beginning training for folks interested in learning more. Our home church, Reality San Francisco, is extremely supportive of Immanuel Prayer practice, and generously makes one-on-one Immanuel Prayer available to our congregants.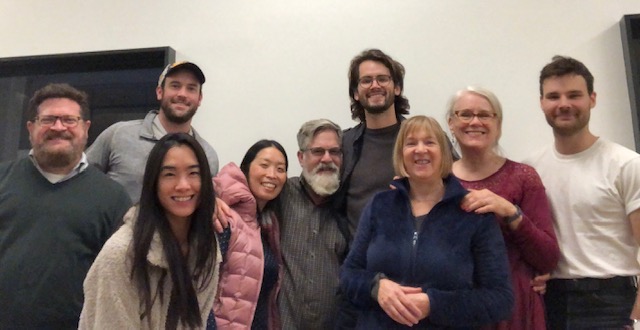 We are committed to sharing the Immanuel Prayer culture and are committed to sharing Immanuel Prayer as a life style for personal healing. Our greatest joy is seeing people empowered and set free as they increase their capacity to experience the healing presence of Jesus.