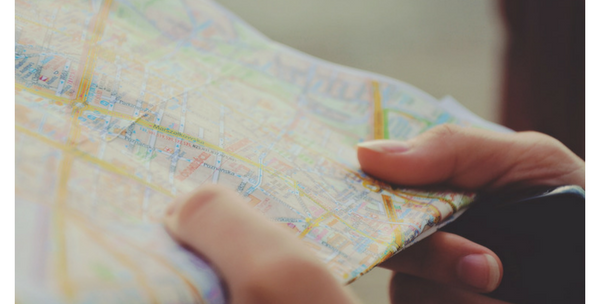 The Journey
My transition from professional to urban missionary may have seemed sudden or unexpected to some, but it had been building for some time.  The shift began with a crisis of sorts.  Despite having gained considerable success throughout a 30-year career in management, I felt an intensifying dissidence: the enterprise ceased to matter to me as much as the people with whom I worked, and those in my community.  My concern for the poor and marginalized, the immense wealth disparity and a growing burden on my heart for God's justice was starting to burn. As the door of my former career was closing, I became aware that another was opening: a passion for furthering God's kingdom on earth, here and now.  
At the center of this passion is personal affinity with the experience of women, particularly in the context of the ongoing battle for identity.  For many, our identity has been high-jacked, resulting in feelings of being devalued and marginalized, women finding themselves abused or simply not believing that we are worthy of love. I was drawn to Because Justice Matters because of its focus on serving women and girls, many of whom have been exploited and wounded by life. Their struggle, though initially appearing so different from my own life of relative privilege was, at its core, the same: what is my worth?
The answer to this question began with Nail Day, BJM's legacy outreach to women. Weekly guests at Nail Day reflect the full spectrum of life in the Tenderloin. Some are homeless, carrying all their possessions in a black garbage bag; some live in tiny single room apartments, isolated, weary and wary of the dangerous streets around them; some are transgender, identifying as women while facing extreme discrimination and threatening harassment. Others battle mental illness, addiction, domestic violence, sexual exploitation. Considering the extent of trauma, I insisted that I'd rather stay behind the scenes in administrative support, that I was ill-equipped for this particular ministry.  What did I have to offer them?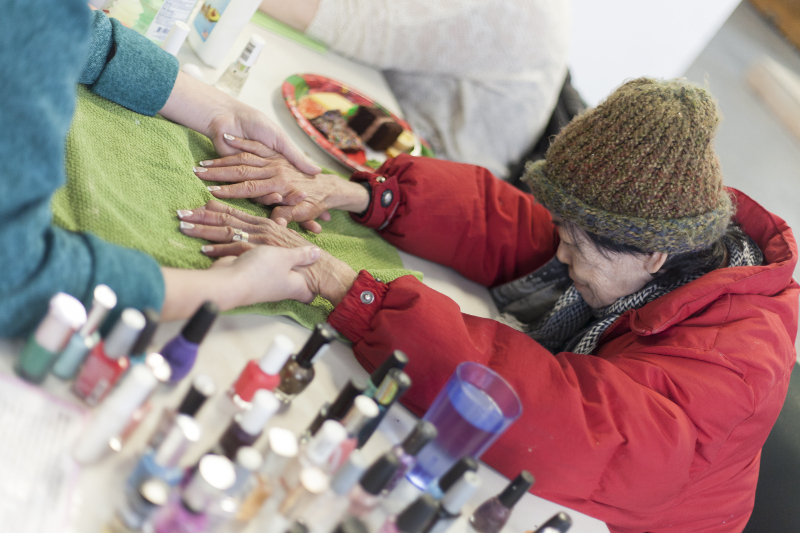 When they began coming in the door, I saw broken, hurting women seeking a safe place to rest and be seen, to be loved with a cup of coffee, a brownie, a touch, relishing a chance to color at the art table or sit alone. They were yearning for a kind word, a prayer.  Many lacked hope and were paralyzed with shame. That day, right before my eyes, I began to see the transformative effect that small acts of friendship, kindness and rest provided in this safe haven.  Women relaxed, laughed, shared their struggles, and received encouragement and resources.  As community was built, identity was being restored. In these moments, as each woman was met exactly where she was and loved for who she is, God called by her true name "Beloved."
The invitation to Serve
The next morning, during devotions at home, I sat and cried, unable to forget the names and faces of those women. I had an image of the compartments which had thus far comprised my life: faith, finances, fitness, family, friends, etc. The women I had met did not fit in any compartment. Instead, they were real, living in my heart.
Jesus was there with them, and He did not fit in any compartment either.  He gently invited me to leave the false safety of compartments—my attempts at control and security—in order to accept His invitation to live and serve with Him. Constant busyness, living for external achievement and approval, had left me stressed, tired and numb to those around me.  As I experience my own healing, Jesus is increasing my capacity to stand with other hurting people and share the love and healing that He has for all of us.
Christ is my source of strength in this work, the source of hope for my own brokenness and the brokenness all around me—in my own family, my community, the Tenderloin, our nation, our world.  Serving with Because Justice Matters has given me the opportunity to awaken to the pain surrounding me, and at the same time, to the beauty of God's restoration. The love of God restores our true identity.
Sharing the love of God opens the door to the hope, and healing that transforms lives.  While at first this journey was somewhat unexpected, it is the path to the abundant life meant for all of us.